London Dominatrix Mistress Izabel
What excites you?
I offer Bespoke sessions because everyone is unique, look at your fingerprint
London Dominatrix Mistress Izabel. I don't work from a dungeon. I have all the tools we need to cater for all scenarios to create the perfect session for you. However! If you require a dungeon atmosphere I can arrange this with a little-advanced notice so please email me for more information. Our time together will be a mix of your fantasies and my needs. As a Mistress, I am always in charge, and I will conduct the session according to what I demand from you. 
Being kind and well educated does not mean being weak. At the same time, domination is not equal to bad manners. I am naturally dominant, and I will get into your mind without the need for any offensive language. You will feel my superiority from the moment you enter my premises.
PRICES
Please note: My tribute starts at £200 Let's talk about your session in advance as I do charge extra for some types of sessions
Please see below a list of the things I like, If your fantasy is not listed below please call me and I will build a bespoke session for you
Tie & Tease
I don't have to be cruel if it's not what you're looking for if you're looking for something soft and gentle I will create the perfect scenario, I can tie you up and tease until you reach the place you want to be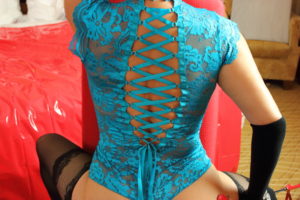 Spanking
Being spanked over the knee of a beautiful woman is one of the most common fantasies. Have you ever fantasized about being put over a beautiful woman's nylon clad knee and given the spanking of your life that you have craved for such a long time? I will tease you with my gorgeous legs so you can't wait any longer, you will be desperate to go over my strong powerful sexy nylon thighs and feel your manhood rubbing against the slippery stocking tops,  What is it you desire? Maybe I just need to give you a light hand spanking and send you on your way, or maybe I need to give you a real hard meaningful spanking so you wont be able to sit down for a week…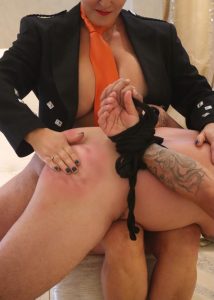 Caning session:
As you wait outside the headmistresses office your knees start to tremble and your tummy starts to churn with excitement because you know in just a few moments you will be summoned into her study, where she will take down your trousers and command you to bend over the desk for 6 of her very best strokes with the senior cane, um, will she wearing her fully fashioned black seamed stockings and her sexy black patent leather stiletto heels? Why don't you come and find out
I will cane you very hard indeed if that is what you desire I'll be your teacher, no mercy, no safe word. Show me how much you can take your punishment, show me your ability to bear the pain without screaming because if you scream I will gag you. When I start I do not want to stop! Surrender to me this will be the best thing to do.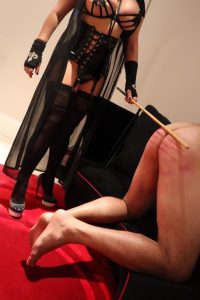 Black Boots
 Are you a boot lover? Watch me parade with my elegance with my wicked and sensual walk. You won't be able to resist the temptation to fall to your knees to worship my sexy black boots. You will kiss and worship the floor  that I walk on, you will clean my leather boots with your tongue, I may even let you suck on the spiked heel of each boot until you become hard and ready for me to stand on your pathetic little cock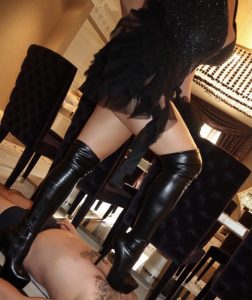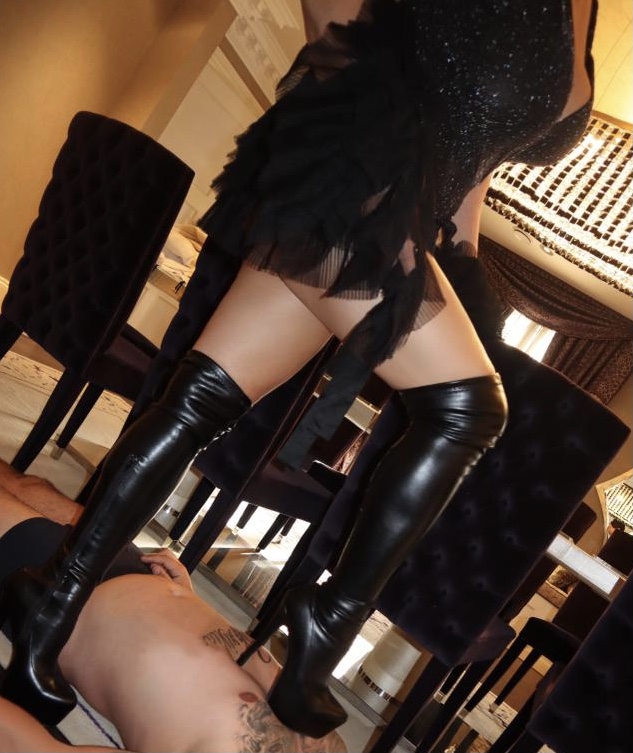 Submission
I want to see if you are true submissive, how far will you go to give your respect, and of course your dedication! I just do not want you to surrender as easily as she gave herself at the end of the story. The book tells the story of someone 100 percent submissive. I want to test your limit to the maximum. FULLY SURRENDERED!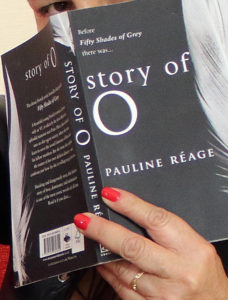 Cleaning Maid
You will be dressed up, in a nice dress and high heels. maybe a nice blonde wig with eyeshadow and bright red lipstick  I will assign you tasks to make my apartment perfectly clean. I want to see myself reflected in the walls and the taps of my bathroom.  I want everything spotless. I will supervise you while you work. If I am satisfied with the cleaning, you will be rewarded, otherwise punished until you get it right and please me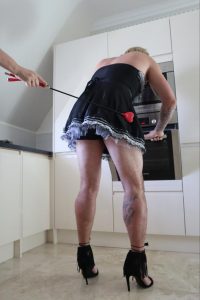 Chastity session  
You must belong to me!  You remain in chastity, I will hold the key until I allow you to be unlocked I will tease you with my beautiful body until you go hard in your chastity device and dribble from your cock cage I can leave you in chastity for a few days, so you must think about your devotion to your fantastic mistress for many days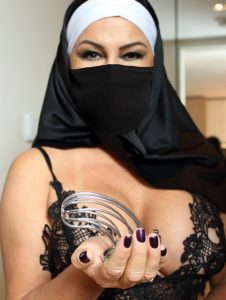 Autofellatio 
I will train you to stretch till you are ready to suck your own dick, you will bend in half to suck your own penis for me in a few different positions. you will please your mistress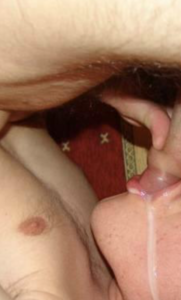 Kidnapping
From the moment you enter my apartment, you will be handcuffed and blindfolded. There will be a mix of pain and pleasure, and you will now know what comes next. You will only hear the noise of my heels, walking around you. You will be at my mercy, serving me the way I want.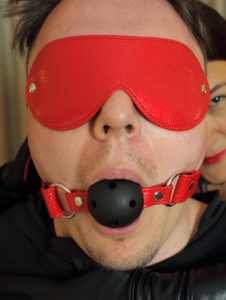 Foot Fetish
Crawl to me and worship my beautiful feet and shoes. How would you like me to place the stiletto heel of my sexy shoe in your mouth and make you suck it until you go hard? Um! Its a lovely thought isn't it?  You just can't wait to smell my stocking covered feet. Sometimes I am back from a long walk shopping in stockings and heels, or the gym in sweaty trainers, It will be my pleasure to allow you to lick and kiss every inch of my feet clean. If your really lucky, I might allow you to eat some fruit from my feet.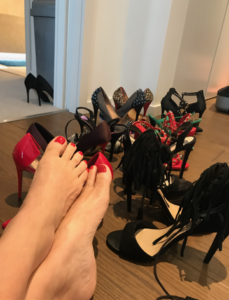 CBT
Mistress loves to torture slaves. I have a cock and balls trampling table to guarantee you moments of intense pain and excitement. You might beg for mercy, but I cannot promise that I will listen to you.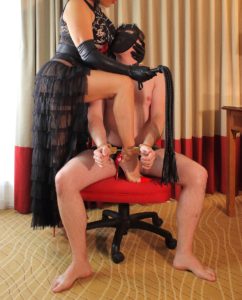 Water Sports
In your place, where you deserve to be and drink me for my enjoyment. You will start drinking me from a bowl, so when you progress with your training you can drink directly from the fountain. I will really enjoy washing all your body with my Golden Champagne
Orgasm Control
You will beg for coming, and you will not be allowed to. Your orgasm will belong to me. You will be teased and never released for the duration of our meeting. How long will you resist? Show me how strong you are. Don't you dare to come without my permission?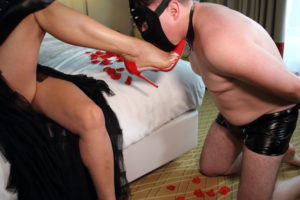 Slave training
You will be trained to serve your Mistress. Every time, you will do a little bit more to please me. The quality and quantity of what you do for me will increase with the time. This requires devotion to your Mistress and dedication to your training. Beginners are welcome.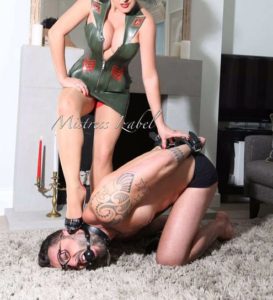 Dinner date
A dinner date with Mistress Izabel allows you to get to know me a little better, but most of all it gives us the opportunity to talk in precise detail about your specific fantasy and exactly how you would like your session to be conducted so we can tailor the session to your specific needs and desires. I love fine dining so you will feel relaxed in the pleasure of my company.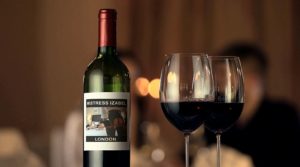 Role Play
I can be your mother in law or stepmother. You will be the naughty boy. Put your imagination in my hands. I can be your office boss or an officer.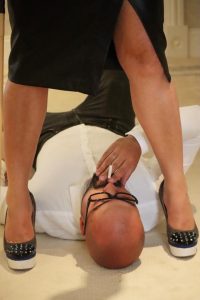 Sissy Training
Would you like to be my sissy? I will dress you up and you will be my slave girl. Maybe you can clean my home for me, or serve me coffee while I enjoy my day, I may wear my black 10-inch strapon and make you suck it until its nice and wet so I can fuck your tight little asshole nice and deep.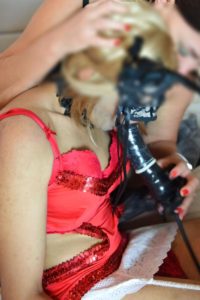 Wrestling
Do you like to be dominated by a powerful strong woman and wrestled to the ground you might want to be dominated in a wrestling match by a powerful woman, or wrestled to the ground, restrained, and then humiliated and played with: or maybe spanked, or your cock and balls exposed and tormented by me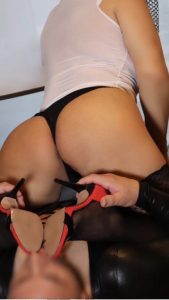 Dog Training
In our dog session, you need to act and feel like a dog, mummy will give treats for your obedience and punishment for your bad behavior, the best thing to do is be a very good dog. when mummy says bark obey, when mummy says fetch the toy you do! I'm looking forward to seeing my animal my favorite animal  The Dog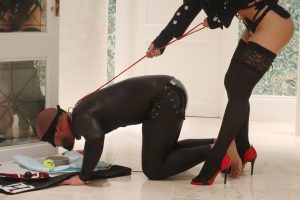 Crossdressing / Feminization
I will transform you into the beautiful girl you have always wanted to be with a dress or petty coat, maybe white stockings, a blonde wig, and nice bright red lipstick, but don't be naughty, or I may have to lift your petty coat and spank the backs of your legs, or will I have to make you my bitch and train you with my strapon?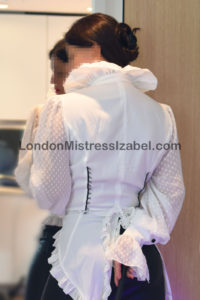 Anal training
Let your doctor make a deep examination of your prostate, or simply enjoy strap-on play with you. You will beg for more until you can take all I want. Please note: I will not tolerate:  Poor hygiene. This is most important to me that your personal hygiene is to a high standard you must present your self to me in a clean respectable condition, If you are NOT CLEAN I will cancel the session. 
Call me now to discuss your session +44 7900 603 397